Webinar April 18th with Vicki L. Shemin and Jonathan E. Fields on Mediating Prenuptial and Postnuptial Agreements: Challenges and Opportunities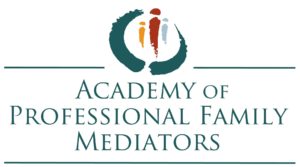 Wednesday, April 18th, 2018
12:00 PM – 1:30 PM Eastern (9:00 AM – 10:30 AM Pacific)
Vicki L. Shemin, J.D., LICSW and Jonathan E. Fields, J.D., will consider the unique opportunities presented to mediators when their clients are seeking a Prenuptial or Postnuptial Agreement. This webinar will offer practical advice within the context of a theoretical perspective.
Vicki L. Shemin, J.D., LICSW, ACSW, a partner at Fields and Dennis LLP in Boston, MA, is a top-rated family law attorney, mediator, collaborative lawyer and parenting coordinator with 38 years of combined clinical and family law experience. Ms. Shemin has been a guest lecturer on mediation, collaborative law, diversity, domestic violence and power imbalance issues in family law cases, post-divorce financial planning, and co-parenting topics for the American Bar Association (ABA), American Psychological Association (APA), MA Continuing Legal Education (MCLE), MA Collaborative Law Council (MCLC) and MA Council on Family Mediation (MCFM). She has also taught at Northeastern and Boston Universities.  A founding member and current board member of APFM, she is also Vice President of MCFM and board member of AFCC MA chapter.
More info: http://www.fieldsdennis.com/vicki-l-shemin


Jonathan E. Fields, J.D., is a founding partner of Fields Dennis & Cooper LLP in Boston and has been practicing law for more than 27 years. A fellow of the American Academy of Matrimonial Lawyers (AAML), he was recently honored by that organization's journal for his exceptional article entitled "Forbidden Provisions in Prenuptial Agreements: Legal and Practical Considerations for the Matrimonial Lawyer." Since 2008 he has written a regular column for the Family Law Quarterly on family law and divorce mediation.  He recently completed a two-year term as president of the MCFM and also is active with MCLC and AFCC's MA chapter, among other organizations. He has taught and published on many aspects of family law.
More info: http://www.fieldsdennis.com/attorney-fields
Webinar Cost: Free to APFM members; $50 for others.
Register here.